What We Do
Forrest Street Consulting, LLC (FSC) is a minority, female-owned consulting firm that specializes in developing skilled, effective, growth-oriented leaders.

FSC specializes in providing interim leadership for organizations in transition, executes and manages special projects, and helps introduce professionals with diverse backgrounds and their families into the Greater Columbus community.

We accomplish this with a suite of services, curated with tools for leadership and growth that can help leaders blaze a clear path to success.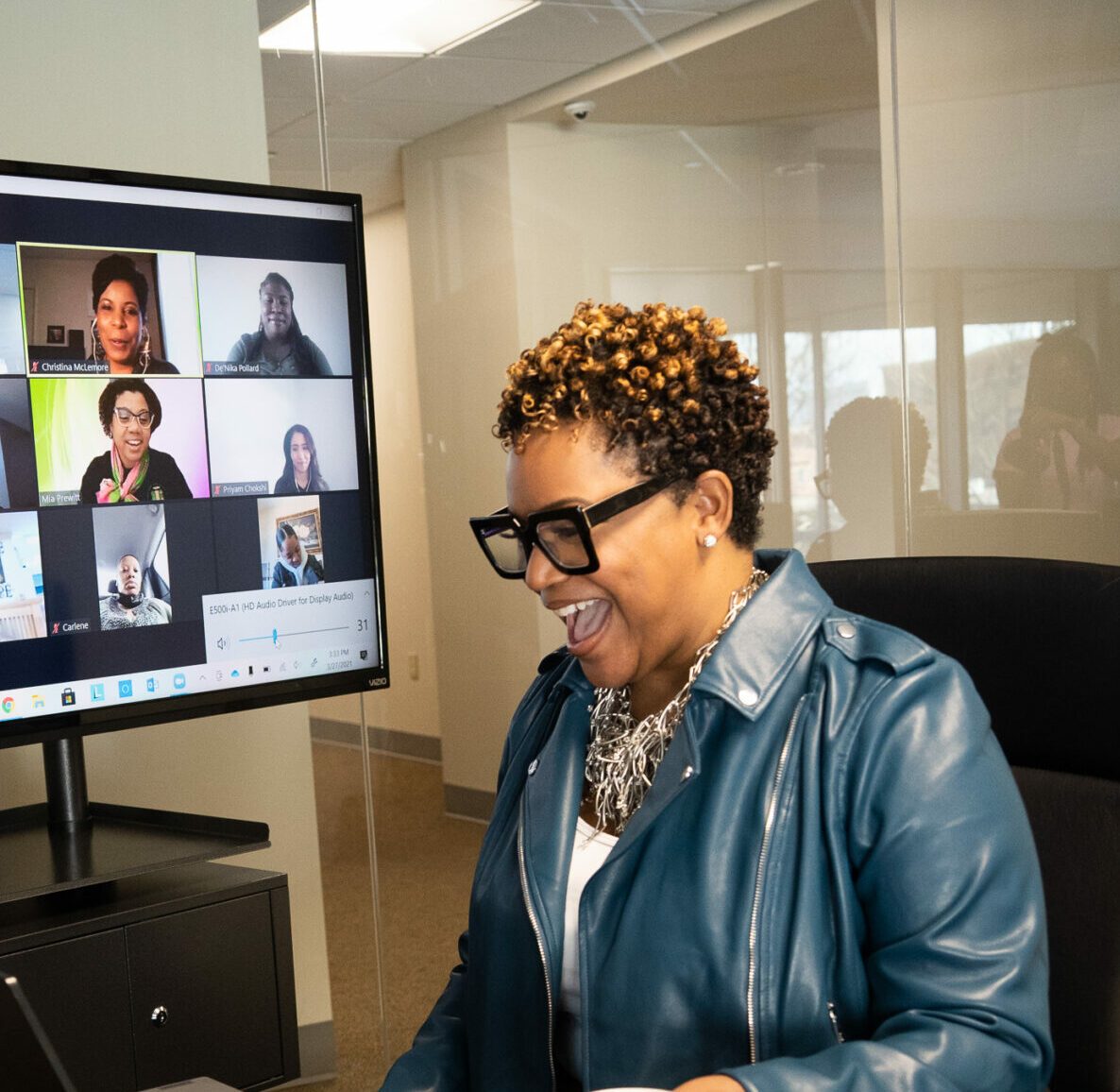 Through individual and small group coaching, training, and speaking engagements, we share our knowledge of leadership development to foster growth within individuals and organizations. Our immersive programming includes: 
Mastermind Groups
DiSC® Personality Assessment
One-on-One and Small Group Coaching
Workshops and Training Programs
Retreats
Keynote Speaking
Panel Discussions
When an organization is in leadership transition, the search for a replacement requires a board's focus and attention.

From "keeping the lights on" to completing a full organizational assessment of people and programs, Forrest Street Consulting provides interim leadership that allows an organization the time it needs to focus on its future, by being present.

With over 25 years of demonstrated, impactful success in the areas of community engagement, public relations, government affairs, grant making, community development, Forrest Street Consulting supports its clients' special projects and initiatives with a wealth of experience from the public, private, nonprofit, and education sectors.

The Central Ohio community is vibrant and thriving. When you are new to the community, however, it can be challenging to get connected to people and places. This acclimation can be even more difficult for African-Americans.

At Forrest Street Consulting, we believe newly recruited talent and their families require specialized, intentional, dedicated, consistent support to ensure their fulfillment, success and longevity. Just as they are onboarded at work, they must be onboarded in the community.
A customized integration into the Columbus/Central Ohio community for African American professionals and their families.  May include the following menu of services:
Community introductions
Curated social gatherings
Tours of Columbus neighborhoods
Referrals to childcare, schools, restaurants, personal grooming, places of worship, recreational outings, healthcare providers and health and wellness activities, etc…
Recommendations for civic participation including board service and community events and activities
Testimonials About Mastermind Groups
On a scale of 1 to 5, our clients rated their experience a 4 or 5 (exceeded or highly exceeded expectations) and would highly recommend Forrest Street Consulting to others.

FSC clients had the following to say about their engagement:

"I didn't know what to expect and got way more out of it than anticipated…it was the perfect thing for me at the perfect time. I liked the structure of having to read and reflect and apply it to my own growth plan."

"I thoroughly enjoyed creating the personal growth plan. This allowed me to set tangible and obtainable goals. This gave me the opportunity to take something away from the class and share it with my accountability partners."

"I enjoyed discussing the growth gaps because I could identify with many of them. It was reassuring to know that I'm not alone and that others have the same struggles."

"Loved the energy and the intentionality from the group. It was very inspiring and provided me with some great ideas."

"I learned how to recognize different ways to approach my personal growth…and take more intentional actions towards growth."

"My key takeaway is that growth is something I need to consciously work on and now I have an action plan to do just that."